The Only Career That Pays You Six Figures to Improve Your Life!
Dear Reader,
What if you could earn a six-figure income while helping hundreds of people to better their lives … and better your own life in the process?
Imagine a career where part of your job is to experiment with the latest life changing systems for peak potential. Or learn cutting edge communication skills. Or discover the secrets to rapid transformation. Or use mental models to boost your personal performance.
All of these opportunities exist for you in the life coaching field. You can transform your life into a fulfilling, exciting adventure while tapping into this $8.56 billion industry. AFC's Accelerated Life Coach Certification Program: reveals exactly what you need to know to become a successful Certified Life Coach.
You'll find fulfilment connecting people with their meaningful life purpose that enriches their lives and because you have to learn about the methods of life coaching to coach, you'll discover endless opportunities to try new things, to grow personally, and to add satisfaction to your own life.
A Service-Centred Coaching Career (Or, Having Your Cake and Eating it Too)
You already know the coaches life is one of the MOST exciting lifestyles to live.
You can "work" anywhere, any time … whether you're at your home office, lounging in a hammock on a Hawaiian beach … or sipping espresso at a cafe in Paris…
You can do it any time of the day, whether you're an early bird or an afternoon cruiser, clients really don't care as long as they see results …
You don't have to have any particular degrees or years of experience. The only requirement is that you want to coach …
And, you get paid really, REALLY well to basically sit around in your pyjamas and coach people.
I have an important question for you:
How would YOU like to have the kind of life I described above…
Traveling the world, stopping only to coach a few hours each day — for clients who have no idea where you are or what you're doing…
Escaping the rat race…
Getting to spend each and every day exactly how YOU want to spend it — for the rest of your life!
Making GREAT money as a coach.
The good news is YOU CAN.
And it starts with learning the simple Life Coaching System that people and organisations everywhere need most…
The Life Coaching System we'll teach you…
So you can start getting paid as a Life Coach FAST… as together we grow your life coaching career from there.
Thousands of AFC's most successful members have followed this simple strategy.
It's the fastest, the easiest, and the most guaranteed path to success…
And ANYONE who's a good communicator can do it.
That's why I want to share it with you today.
I want to show you how you can get the skills you need — and cash your first check as a certified life coach…
All within the next three weeks.
That's my PROMISE to you.
Now, I know that sounds like a tall order…
Going from knowing little or nothing about coaching … to landing your first gig as a paid life coach.
But for the past 20 years now, Academy For Coaches — known throughout the industry as AFC — has successfully taught coaching to thousands of people just like you…
People who have been able to quit their day jobs and now enjoy amazing lifestyles as well-paid life coaches.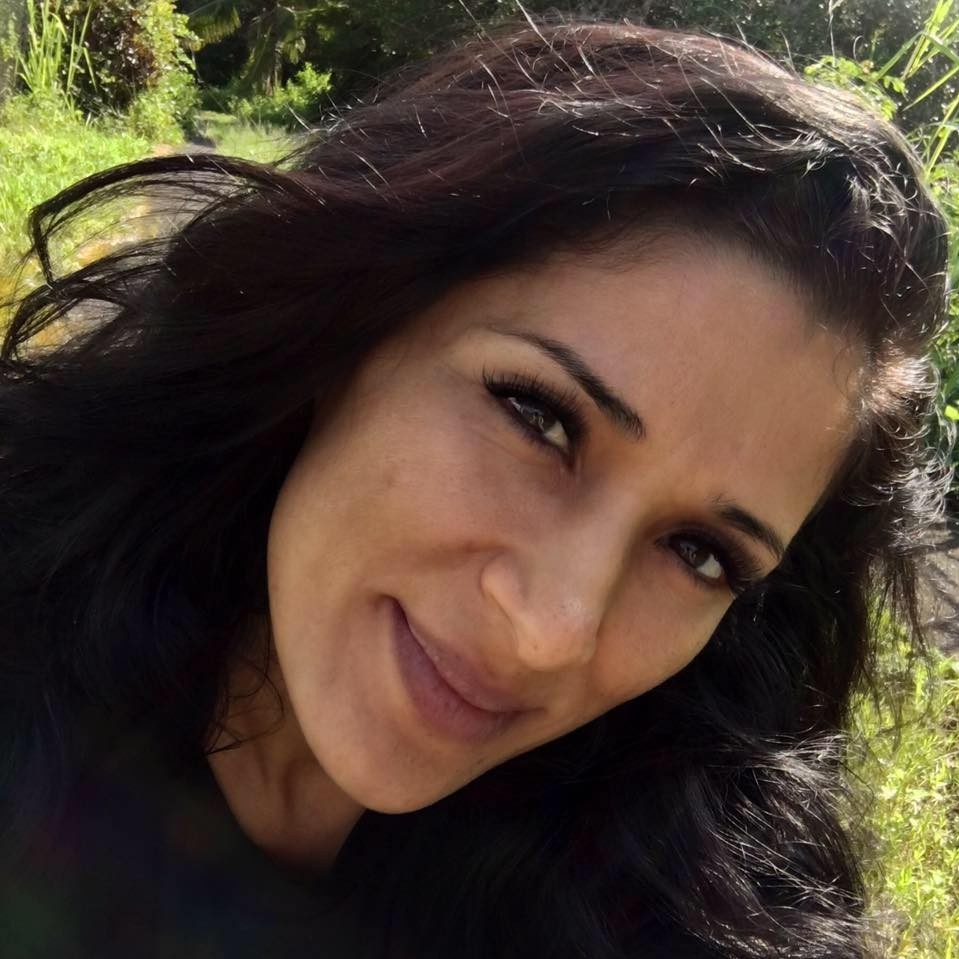 Like Mindy, once stuck in a mind-numbing, number-crunching job for eight hours a day with a two-hour commute who wanted a career that let her spend time with her growing family...
Today, Mindy's not only a successful six-figure coach, but also gets to be there every day when her kids come home from school.
Jay was a contract worker in the engineering industry who worried that 80-hour workweeks and the constant fear of contract-related layoffs was putting undue strain on his family and his own mental state.
Jay easily replaced his engineer's income as a life coach after discovering AFC and coaching — reaching 6 figure coach as a full-time coach after just two years!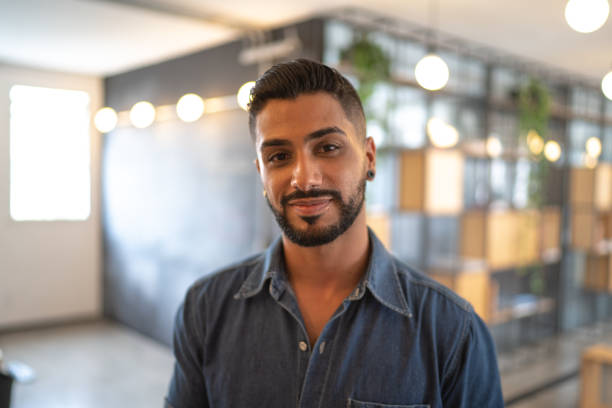 Eddie was also ready for a change in his life when he discovered AFC — and now has a successful career as a coach exclusively for the dentistry industry.
For him, it's all about the freedom:
"For me, freedom is probably the greatest benefit. It's the ability to work where I want, when I want. If I make a lot of money, great. But it's the freedom — the ability that if I want to, I can."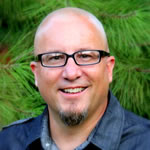 Others have used coaching to launch their own online "side" businesses.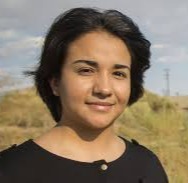 Like AFC member Christina, whose life coaching business Comfy Earrings is thriving, thanks to the life coaching and marketing skills she mastered through AFC.
And when there's time, she picks up even more income coaching for a few favourite clients on the side.
Point is…
There are so many places life coaching can take you…
So many ways life coaching can transform your life.
And I want you to be a part of our amazing world.
Again, I want to make it very clear…
Becoming a successful life coach today is easier than you probably think — for two reasons.
1. the massive demand for coaches and
2. the simplicity of the coaching people and businesses need today
I'll explain more in a moment…
But for now, just know that success as a life coach all comes down to a few basic rules…
And a simple formula that you can apply to virtually every coaching session you'll do as a skilled life coach.
Because even though a lot of people call themselves life coaches…
Skilled life coaches are few and far between.
"Skilled" is the key word here.
I'm talking about life coaches who understand how to create a massive impact for the people they coach…
Who understand that great coaches shouldn't "advise or teach." Instead, they help people discover an authentic solution from within themselves that truly gets them the results they want...
Coaches who know how to lead people to major breakthroughs and leverage those breakthroughs for inspired action.
Skilled coaches know how to break through the clutter, control focus, and take their clients on a journey they want to be on…
They understand how to leverage and unleash human potential…
These are the things we've been teaching coaches for over two decades — and we can teach you too.
Skilled coaches also know the importance of coaching presence… and to always abide by The Power of One rule…
They know how to coach with impact.
They understand important concepts like The Theory of Resistance — and instinctively know when a client is out of alignment and what they need to do to make the all important shift.
Great coaches understand the myth of Will Power — and know that removing internal resistance is the key to flowing freely towards your most important goals and dreams…
Skilled life coaches know how to help people achieve any goal or dream without delay.
AFC's 4 Step Transformation Coaching System™ is a powerful coaching method to help new coaches understand the "Secret Structure" of high-impact coaching.
This simple 4 Step System is the foundation upon which some of the worlds best coaches use to create breakthrough results with their clients to this day...
When you learn it, it'll be one of the most eye-opening "aha moments" you'll ever have as a coach.
One AFC graduate told us that he explained the concept of The 4 Step Transformation Coaching System™ in a client meeting one day… and their mind was blown by what they heard…
They thought he was a genius!
These are just some of the core concepts that become second nature to skilled life coaches.
But how do you learn them?
How do you incorporate these simple formulas into the kind of coaching people and businesses need RIGHT NOW…
And start getting paid as a professional life coach FAST?
In one place:
The AFC Method™ for Becoming a Skilled, In-Demand Coach…
The Industry's "Gold Standard" in Life Coach Training
This live-based online training program is everything you need to begin your very own life coaching business…
From acquiring the skills… to mastering the formulas… to delivering high-impact coaching projects… to launching your successful coaching business…
This life-transforming education comes from nearly a quarter century of teaching new coaches like you online and in face-to-face settings…
We understand how our most successful members succeed… and we know where you're mostly likely to get stuck… and what it takes to get you back on track quickly.
This all-you-need training will arm you with the life coaching skills you'll need to succeed as a life coach in today's wide range of digital marketing channels.
You'll work on actual coaching projects millions of people and businesses NEED right now…
You'll get feedback and direction on all the coaching you'll do…
You'll build a portfolio of professional life coaching engagements you can show clients or put up on your website…
And you'll benefit from feedback-based teaching methods scientifically proven to speed learning and promote a deeper understanding.
You'll APPLY the Coaching Skills You'll Learn
But more than just "tell" you how to coach…
We'll help you APPLY this knowledge to the five all-important coaching projects that make up what's called "the clients journey of transformation."
Understanding the "clients journey of transformation" and the coaching needed at every stage is crucial knowledge that'll put you head and shoulders above 95% of the coaches out there…
And the good news is — you already know them!
If you've ever had a major life changing experience — achieved a major goal… completed an important project… followed through with a significant decision... or helped someone else do this...
You've been a part of "the clients journey of transformation."
And whether you realised it or not at the time…
We show you how to consciously master each of these "pieces" so you can predictably create transformation after transformation for yourself and your clients.
Become A Certified Life Coach in ONLY 3 Short Weeks!
Imagine that in just 3 weeks from today you can become a certified and trained life coach... In just 21 days you can have your own money making coaching business with paying clients.
May I let you in on a little secret?
My name, by the way, is Brajamohan Das.
And even though some consider me to be in the top 1% of highest-paid coaches in the world …
… none of my success has come by luck or pure coincidence.
I had to learn how to turn my coaching skills into a bona fide business that fed my family, gave me the freedom I wanted, and allowed me to live a truly blessed life.
And today, I want to help you do just that.
Because, as I mentioned earlier, learning how to coach is only HALF the equation of becoming a successful life coach.
If you truly want to live life on your terms, it's critical you learn the "business" end of your business!
And so, I've included within the life coach training a comprehensive training program that will help you take the coaching skills you're learning — and give you a blueprint for transforming them into the financial freedom that will help you live the coaches life.
Is this the "missing link" to living the coaches life?
It took me a quarter-century to learn the half of this business most coaches miss.
I'd like to give you a crash course in building your life coaching career and multiplying your income …
Of all the questions new AFC members ask me, the one I hear most is, "How do I get my first client?"
While I've answered this question many times, there's never enough time to really explain it in detail. You see, the answer itself is short … but knowing how to put it to work for you isn't.
That's why I hold nothing back in The Fast Track Life Coach Training. I give you the fastest and easiest income-increasing strategies, tactics, and trade secrets I've learned over two decades — secrets to help you …
Book yourself solid: The days of having to chase clients down and "sell" yourself to them will be over. You'll discover my trade secrets for attracting the highest-paying clients in any niche. These secrets are so powerful, you may even have potential clients fight over who gets to hire you!

Get paid what you're worth: You'll see in minute detail how I negotiate compensation agreements. You'll also get sample contracts that will help you generate huge profits for your clients and massive income for yourself.

Start making more money immediately: The secret? Pick the lowest-hanging fruit first! You get my COMPLETE system for spotting the best opportunities; then producing almost immediate, explosive results for your client (and instant wealth for you!).

Keep clients with you for years; maybe even forever: You'll get my time-tested techniques for making your client feel he'd sooner chew off his own right arm than to let you go.
Over the past 20 years, I've seen hundreds of our members – people just like you – go from square one to enjoying the income and the freedom that come with the coaches life.
Top life coaches make hundreds of thousands of dollars every year … many while working what they consider to be part-time.
However, getting from "just learning" to "big-time earning" is a journey … and not everybody has a roadmap. If you know the shortcuts, though, you'll get where you're going a lot faster.
So here's the good news: There is a "shortcut" to living the coaches life. A shortcut that can leapfrog you years ahead of the competition. And it's not hard to learn.
This shortcut has worked so well for so many of our members, I've to put all the details together for you in a single, easy-to-follow program. A simple program that can cut months – even years – off your rise to the top
This is what Renu from Mumbai had to say about the Life Coaching Certification Program

"I joined Academy For Coaches on Friday for the weekend training.
I completed our first assignment over the weekend and to my great surprise and delight I got my first paying client the following Wednesday.
I was recommended to Academy For Coaches by a close friend, but I had no idea my life would turn around for the better so quickly.
What I love about the program is that it's both practical and effective"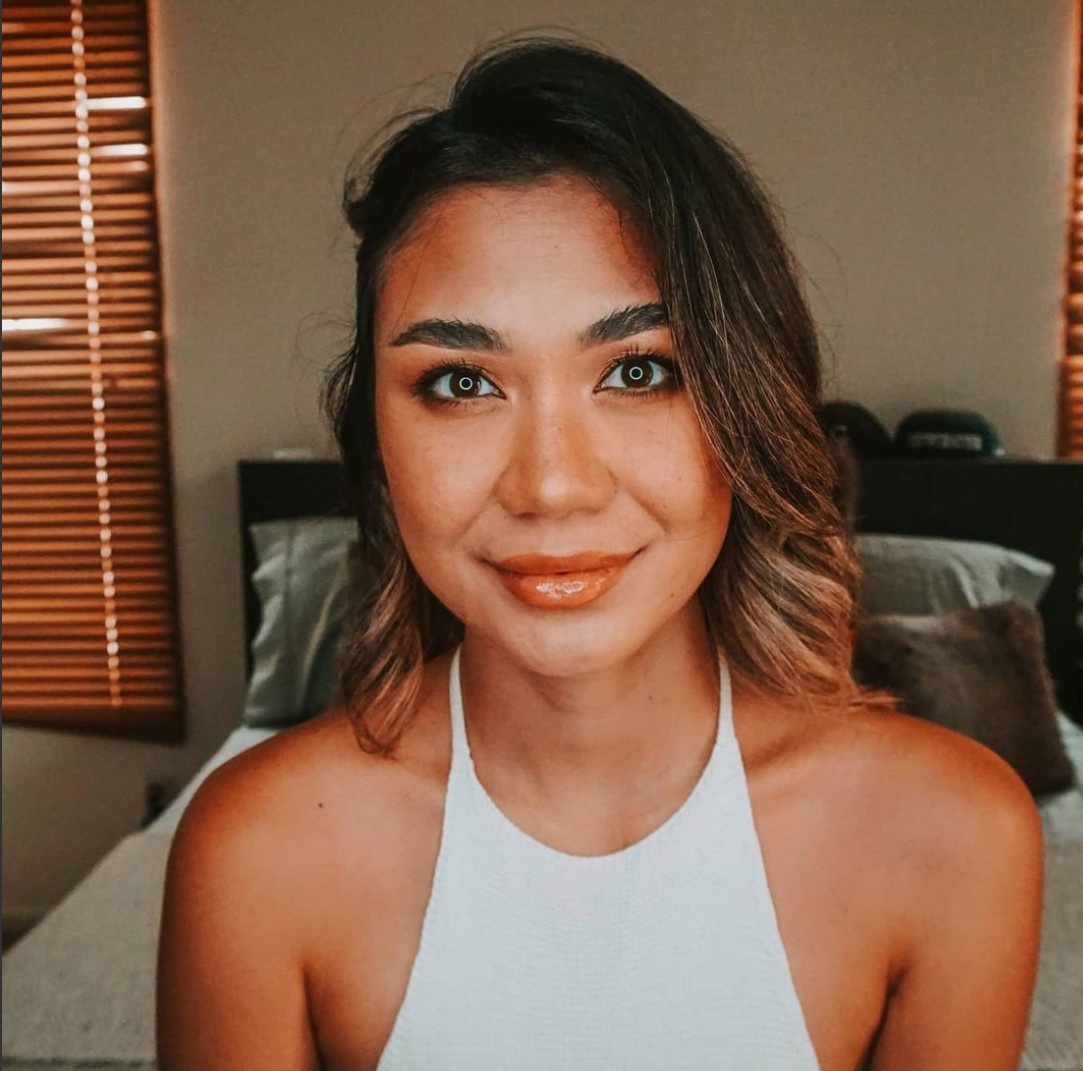 "I was trapped in a corporate job for many years and it wasn't making me happy.
I was looking for a way to have more freedom and income while making a difference in peoples lives. I found all of those things in coaching.
My deepest gratitude and heartfelt thanks to Academy For Coaches for making all these things possible for me"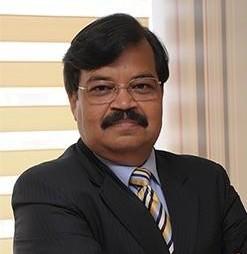 "I had my own publishing business that was doing really well at least financially.
But I needed something more fulfilling and meaningful. I wanted do something that changes peoples lives and thats why I choose coaching.
Choosing to learn coaching with AFC was the perfect decision. Not only did I learn the best coaching systems and methods.
I was able to fill my coaching business with high paying clients and earned more than $100,000 in my first year"
These are just a few examples from the thousands of lives AFC has transformed...
... And now you'll get the exact blueprint, tactics and systems to do the same
Can YOU really build a coaching business in 3 weeks using these secrets?
YES, YES, AND YES!
If you apply these secrets, you can truly turn the coaching skills you'll learn into a real business that supports you, your family, and whatever level of lifestyle you want.
But let's get one thing straight — I'm not going to insult your intelligence by promising you that you'll suddenly begin making millions each year like I do as a result of this program.
Let's face it — that may not even be something you want to do.
But if you want to actually experience this thing called the coaches life, then understanding these secrets is how you do it.
Whether you want to create an extra $1,000 a month part-time … or get serious and earn $5,000, $10,000 – even $20,000 or more per MONTH…
… What you'll learn in The Life Coach Certification 3 Weeks Program: is the quickest path you can take to get there.
Listen, for instance, to what Beth from Perth had to say about her experience using the original Accelerated Life Coach Certification Program:

"AFC's Accelerated Life Coach Program was everything I hoped it would be!
It was easy for me to walk away from an 18-year engineering career shortly after I finished the program.
I had all the work I could handle. I feel like I'm finally leading the life I was meant to live. I can't thank you enough!"
Shift Your New Career Into High Gear – Starting Today
If you're just getting started in the world of coaching and haven't made a single penny, this is exactly the kind of thing you should be learning as you hone your craft.
Because as you improve … as you gain more confidence … you'll be unstoppable!
You'll have the know-how to create as much success as you want. Your success won't be limited by a lack of understanding about this critical half of the trade. And you'll be able to live whatever version of the coaches life that suits your fancy.
Best of all, you can get up to speed on how to build your successful coaching business in record time.
That's because I cover everything you need to know in five easy-to-follow modules. Take a look:
MODULE #1
How to Coach With High-Impact
This is where we start your journey to living YOUR version of the coaches life.
The interesting thing here is that a lot of people new to the program assume High-Impact coaching is about more "sophisticated" methods.
It isn't.
In fact, the entire purpose of this section is to simplify your coaching — and have you ask one powerful question at a time… in short sentences… in a relaxed and conversational tone.
One of the most important concepts you'll master early on is my "Rule of Slow Down To Go Fast" — Slow is smooth and smooth is fast. (Ordinary coaches tend to speak too much and rush the coaching process so it becomes far less effective…)
That's just one of six powerful Masters techniques you'll learn about effective coaching in module #1…
MODULE #2
The Structure of Coaching
This module covers the "Principles and Structure of Coaching" — and how you incorporate high-level coaching skills into every coaching session you do.
For example, over the years, we've studied all the best master coaches — and all the great coaching sessions that created transformation. All of them, without fail, adhere to the principles of the Four-Legged Stool — the four things every successful coaching session needs to have working, always. If one of those legs is missing — the coaching becomes far less stable. Take two of those legs away, and your coaching cannot possibly stand.
I know Master Coaches who still have each of the elements of the "four legs of the stool" taped to their computer screen… so they're always mindful of this idea when they're coaching a client.
In this section of The Life Coaching Program, we delve deep into this core Masters secret with practical demonstrations, observed practice sessions and powerful feedback.
It's one of six very important ideas on coaching that all Master Coaches know.
MODULE #3
The 7 Levels of Awareness
Module 3 is where things get really interesting and it's jam packed with high-level secrets for coaching that creates profound life changing insights.
One secret you'll learn is how to ask powerful questions that are directed towards the clients thinking and not to their problem.
Master coaches don't spend time asking questions about the details of peoples problems.
Master coaches know the science of asking profound self awareness questions that create powerful "Aha moments" in a matter of seconds.
This is just one of the seven master coaching techniques you'll learn in this module
Module #3 has the power to transform you from an average run of the mill coach to a coaching legend.
MODULE #4
Rapid Results Coaching System
Okay, now that you have a solid foundation, it's time to get into the nitty-gritty of HOW you deliver a profound and life changing 3 to 6 month coaching package.
Here's where I give you 20 years of experience wrapped up into a perfectly structured coaching system that includes session by session templates, coaching frameworks, weekly exercises, question guides and everything you need to coach a client for 3, 6 or even 12 months.
This is the same roadmap I personally use to this day to coach clients who pay me upwards $25,000+ for 1-1 coaching.
I'll not only give you this powerful system I'll show you how to use it and customise it for any coaching engagements you need to do, even group coaching.
This module alone is literally priceless for the power it gives you and will immediately make you stand out from every other coach out there.
MODULE #5
The Coaching Clinics
This is where the magic happens and where great coaches are made.
The last thing you want to do is practice your new coaching secrets and methods with real clients.
You want to practice in a safe environment where you get realtime guidance, feedback and handholding from highly trained, experienced master coaches and even me.
Thats right, I'll be there by your side every week during the training to personally guide and help you every step of your journey to coaching awesomeness.
By the time you're done with this training — and you go out and offer your coaching services — you'll have both the skills AND confidence to quickly earn your clients' trust … and their respect.
And you'll know how to do it in a way that benefits BOTH of you. This keeps your client happy, loyal, and paying YOU for years to come.
A Rich Mans Advice
Warren Buffett, one of the smartest and most successful men of our time – and Medal of Freedom winner – was recently asked what he considered to be the best investment the average person can make.
Here's what he said:
"Investing in yourself is the best thing you can do. Anything that improves your own talents; nobody can tax it or take it away from you. They can run up huge deficits and the dollar can become worth far less. You can have all kinds of things happen. But if you've got talent yourself, and you've maximised your talent, you've got a tremendous asset that can return ten-fold."
That could very well be the best advice Mr. Buffett has ever offered.
I'm ABSOLUTELY COMMITTED to helping you succeed — so you don't have to go through all the trial and error I had to go through.
That's why I also want to give you TWO more resources I think will help you tremendously … and give you the confidence to start living your version of the coaches life a lot sooner than you might expect:
FREE GIFT #1: How to Build a Six-Figure Coaching Business (a £795 value)
This used to sell on my blog, The Six-Figure Coach Package, for £795.
In it, you'll discover proven secrets earn your first six-figure from life coaching , including how to:
• Attract New Coaching Gigs as Easy as Bees to Honey
• Command the Same Coaching Fees as the Big Guns — With Far Less Coaching Experience …
• Keep Clients Coming Back to You Over and Over Again — Even if Your First Assignment Was a Bomb
• Double or Triple Your Coaching Income — By getting Two or Three Times more clients in the Same Amount of Time …
• Establish a Deeper, More Rewarding Relationship with Your Clients — This Secret is Nearly Guaranteed to Push Your Coaching Income into the Stratosphere …
• Get the Very Best, Highest-Paying Clients Lined Up to Beg for a Coveted Spot on Your Very Full Dance Card!
FREE GIFT #2: 21-Day Challenge – That Gets You Clients (a £495 value)
21-Day Challenge
Have Your First Client Waiting for You… By the Time You Finish Your Training!
Without question, the biggest worry ALL new coaches have is finding, landing, and working with new clients.
That's why we've dedicated an entire section of the program exclusively to landing clients and growing your coaching business.
But we didn't want to stop there…
So we decided to include something beloved by AFC members everywhere — we'll share with you my now famous 21-Day Challenge…
The 21-Day Challenge has helped thousands of coaches over the past 15+ years remove the obstacles, overcome the struggles, land clients and make money coaching.
We devised the easiest, most stress-free method for figuring out which clients you want to work with…
And connect with…
And how to position yourself as the perfect solution for their needs…
So you can easily land your FIRST coaching client.
Then… just follow the same simple steps again and again to land more clients whenever you want!
The 21-Day Challenge works very simply.
You'll spend roughly 20 minutes a day over 21 days to build a client acquisition strategy that's simple, proven, and, most importantly, sets you apart from all other coaches working in your niche.
No cold calling or aggressive marketing tactics…
Instead, I'll show you how to "flip the script" when promoting yourself by focusing on what YOU can do for your client, instead of talking about "yourself" like most coaches do.
Among the takeaways you'll get from this amazing program:
My own line-by-line scripts for no-stress client conversations…
Word-for-word instructions for building the most professional and effective LinkedIn profile you could ever imagine…
And step-by-step instructions for infusing "client first" messaging into ALL your promotional efforts.
The program is LOADED with bonus resources, videos, and webinars to make sure you have everything need on the "client side" — and anytime I create a NEW bonus, I'll add it to your members page free of charge!
What's more, AFC's 21-Day Challenge is PERFECT for starting at the same time you start your The Life Coach Certification™ program.
Because if you can dedicate 20 minutes a day to the challenge for the first 21 days…
You can easily have your first client (and others) waiting for you by the time you finish The Life Coach Certification™ program!
Just like Jyoti Naran, who told us he landed not one, but three clients while taking the challenge in his very first week…
Parth Narang, who said he landed a coaching contract with a Mercedes car dealership… which led to multiple assignments…
Simran, who told us he used techniques learned from the 21 day challenge to lock in half a dozen six-month clients in the health coaching niche!
With the popularity of my 21-Day Challenge growing, AFC members are paying as much as £495 to get it…
But sign up for The Life Coach Certification™ for becoming a Skilled, In-Demand Coach…
And you get it at no extra charge!
Never have to worry about your job or rely on others for your livelihood again
True freedom.
That's what we all want, right?
It's what I wanted when I was first starting out.
I had no earthly idea how I was going to make my fortune.
But what I did know for certain was this — I did NOT want to sell out on my dreams for that mess of lukewarm porridge called "job security."
I knew for a fact — instinctively, viscerally — that there was another way … a better way.
And that's exactly what I'm offering you today.
With The Life Coach Certification: Building Your Successful Life Coach Business, you're getting the lessons I learned — the hard way! — in one convenient training program.
Over the course of five easy-to-follow modules, you get a complete soup-to-nuts crash course on how to successfully start living the coaches life …
• We start off by making sure you get the nuts and bolts to deliver powerful coaching that can compete with the best coaches out there (and how to get fast results for your clients) …
• You get the same strategies I use to land clients who will respect you and pay you every penny you deserve …
• You get the nitty-gritty of how to set up profitable, win-win deals with your clients and how to get it all in writing …
• You get my "mindset" strategies that ensure you have the confidence to TAKE ACTION and actually IMPLEMENT the strategies I'm handing to you on a silver platter …
• AND you get the exact tips and tricks I use to ramp up my income into the stratosphere and make more money, with every new client I take on.
Not only that, but I'm also giving you two of my very best business-building resources (a £1,290 value) absolutely FREE.
You get: How to Build a Six-Figure Coaching Business (a £795 value) AND The 21-Day Challenge System (a £495 value).
Every single strategy, tactic, and secret you pick up could easily put thousands of dollars … tens of thousands … maybe even £100,000 or more into your pocket.
I'm not just saying that either. I've seen it happen for me and many of the Coaching Cubs I've trained over the years.
Bottom line:
This could be one of the best investments you'll ever make in your success
Now, you should know that because I'm serious about helping you, I've done the best I can to make this ridiculously affordable.
In the past, I've charged thousands for sharing what I've learned over two decades in this business.
But you won't pay that.
You can get started with The Life Coach Certification: Building Your Successful Coaching Business for just £697.
If you're like I once was, I'd guess that you've probably spent a not-so-small fortune and many, many months to learn your craft.
Probably more than you have spent on learning how to translate those skills into the income that could change your life — and the life of those you love — for the better.
That can change today. Forever.
For less than £700, you can get THIS half of the success equation handled, once and for all.
When you order the The Life Coach Certification: Building Your Successful Coaching Business today you can get it ALL …
… All five modules on how to build your successful life coaching business in no time flat …
… the secrets of how to build your life coaching businesses from the ground up …
… and your £1,290 in powerful, business-building bonuses, How to Build a Six-Figure Coaching Business and The 21-Day Challenge System … for ONLY £695!
Come to think of it, I should probably have my head examined for offering what took me two decades to discover on my own for only £697.
The Door is Open... But Time Is Running Out!
Now just so you know, this is not just some scarcity technique...
There is a genuine deadline to join the Life Coach Certification Program
Why?
... because this is a live workshop I'm giving you over 3 power packed weekends ...
Yes! You'll be interacting with me live and its fast paced, dynamic, fun and interactive.
You're going to learn coaching by actually coaching each other and I'll be there to personally guide you every step of the way over the 3 short weekends.
You'll be able to ask questions and get feedback every single week while you quickly build a real coaching career.
I'll also be guiding you through your 21-Day Challenge and supporting you in getting your first clients every week.
You'll be there with me and your fellow students, inspiring each other sharing your client wins.
It's a real adventure and you'll love it
We kick off the "Live Online" Life Coach Training on The 4th June 2022...
I want you to be a part of one the most powerful learning experiences you've ever had!
Here the workshop dates, times and schedule...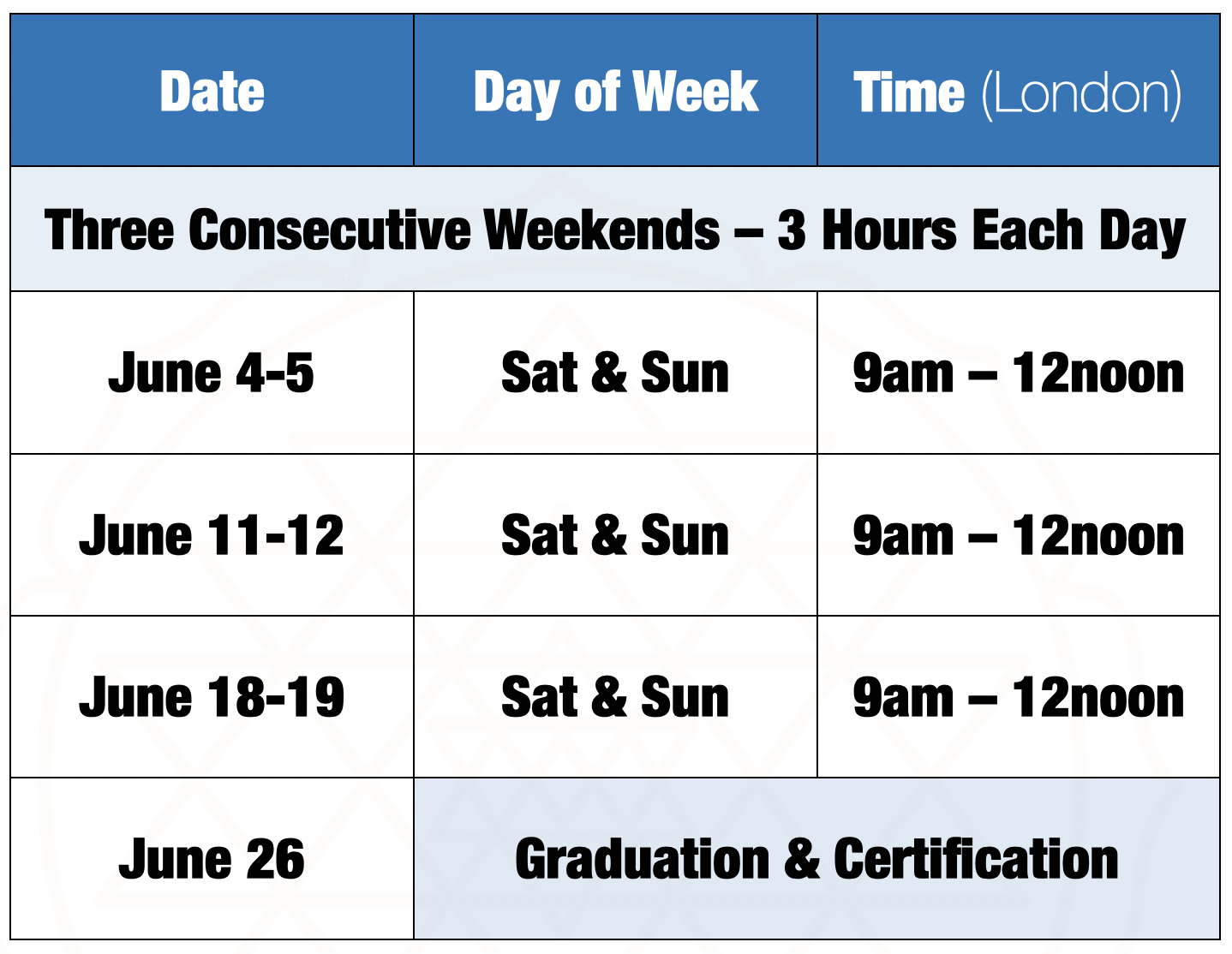 Click here to convert into your local time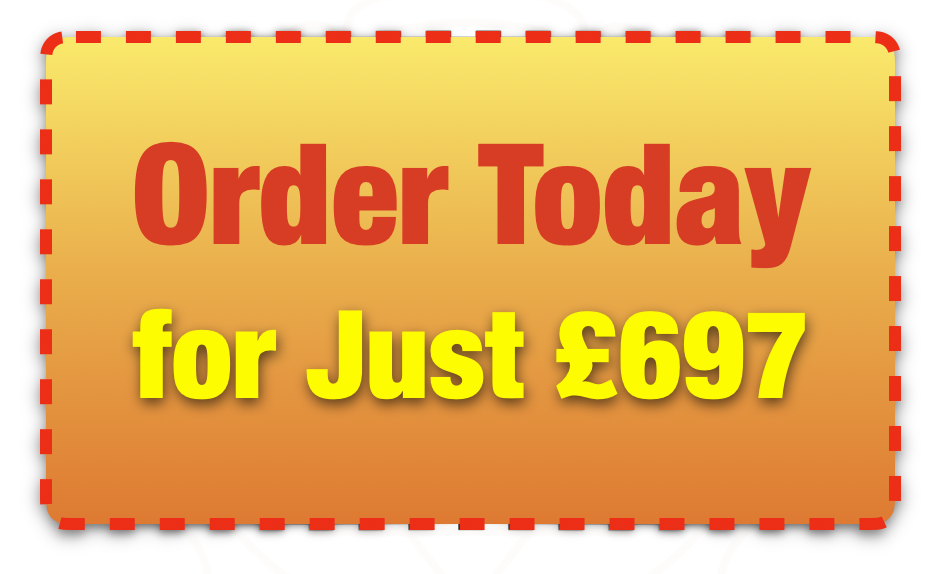 And know this:
The Life Coach Certification Program Is Backed by AFC's Rock-Solid 100% Money-Back Guarantee
Grab your place of the The Life Coach Certification Program today. It's available to you from anywhere in the world, as long as you have an internet connection.
I'm so sure that you're going to love The Life Coach Certification Program – and that you're going to be amazed at the doors it will help open – that I'm making you this promise:
If you're not completely satisfied with The Life Coach Certification Program for any reason at all after the 1st weekend, just tell me or one of my team at the end of the Sunday session.
I'll have them refund every penny of your purchase price.
That way — you can experience for yourself how powerful the program is with zero risk from your side.
Sound fair enough?…
The best idea you ever had
Before you take the life coaching world by storm, there's something you should know …
Pursuing a coaching career is NOT a get-rich-quick scheme. It can, however, be the single best idea you ever had...
... that leads to a lifetime career you love.
But — in order to "make it" — you've GOT to have the two HALVES of this coaching business handled. "Coaching & Clients"
Yes, it's going to take some effort on your part.
But if, as my school tennis coach loved to say, you're eager to pour 110% of your genius, your creativity, and your energy into this …
If you're willing to take the time to do it right … and learn how to attract the best kinds of clients that value and respect you …
If you're willing to expend every ounce of mental and physical energy at your command … take your best shot … accept the consequences … take a hard, honest look at what you did right and what you did wrong … and learn your lessons…
… And if, when all else fails, you can muster the will to pick yourself up, dust yourself off, and do it better next time…
… There's no stopping you. Whether you've made it yet or not, you're a winner in my book.
And someday soon, you'll find yourself relishing the winner's rewards.
Resolve to do whatever it takes in the short-term to reap the long-term rewards. Stick with it. Redouble your efforts. Refuse to accept anything but success.
Take my word for it:
The first time a client deposits a massive check into your bank account to pay you for 1 hour a week coaching for 3 months, you'll be glad you hung in there.
In that moment, all the hours you worked to perfect your craft … all the fears you stared down to move forward … and all the sacrifices you made to build your copywriting business … will all be worth it.
Look. Let me tell you something that all the gurus out there probably won't.
Launching your coaching business is scary. I know it is, because I was scared out of my wits when my boss at the training company I worked at fired me — and instantly turned me into a freelance coach.
Please, let me help you.
Yes, it'll still be scary. I can't change that. But I can promise you it'll be one of the most thrilling and rewarding things you do in your life.
Courage — true courage — means being scared to death and then doing what needs to be done anyway.
You can do this. I know you can.
Rooting for your success,

Brajamohan Das
Founder, AFC
P.S. REMEMBER! Order your place in The Life Coach Certification: Building Your Successful Coaching Business today for only £697.
You can be well on your way to learning the same strategies that helped me go from poverty to earning a king's ransom and living my dream life.
What are you waiting for!?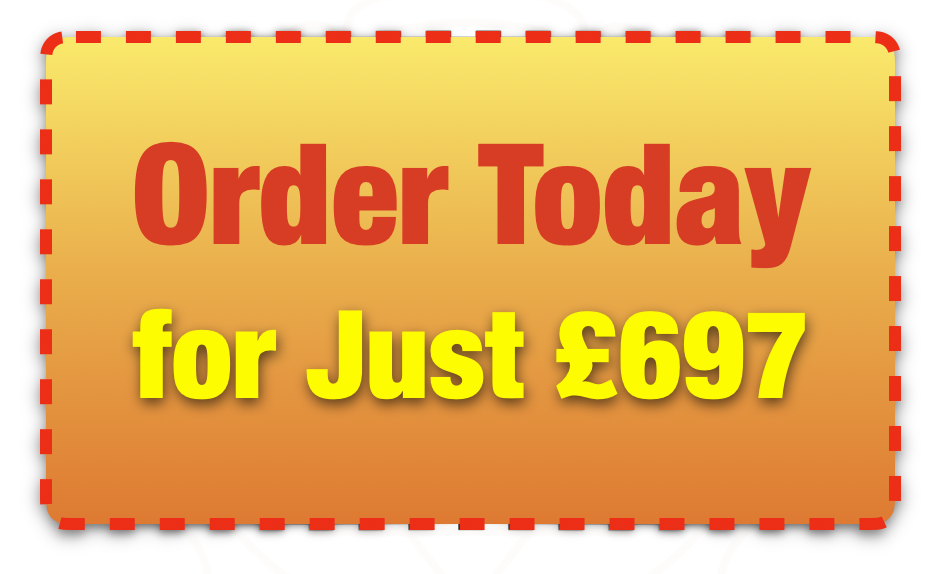 P.P.S. I'm also going to give you not one but TWO coaching certificates.
1. Academy For Coaches – "CERTIFIED LIFE COACH"
And...
2. International Coach Federation – "CERTIFICATE OF AUTHORISED ICF COACH TRAINING"
This certificate proves that you've completed a minimum of 18 hours ICF accredited coach training.
Just in case you don't know, the ICF (International Coach Federation) are the most famous and credible coaching accreditation in the world.
I want you to feel safe and secure that this life coach training program is also a globally recognised ICF accredited coach training program.
You're going to get all this right now for one easy payment of £697
Or if you like you can make 2 easy payments of £396
See you soon!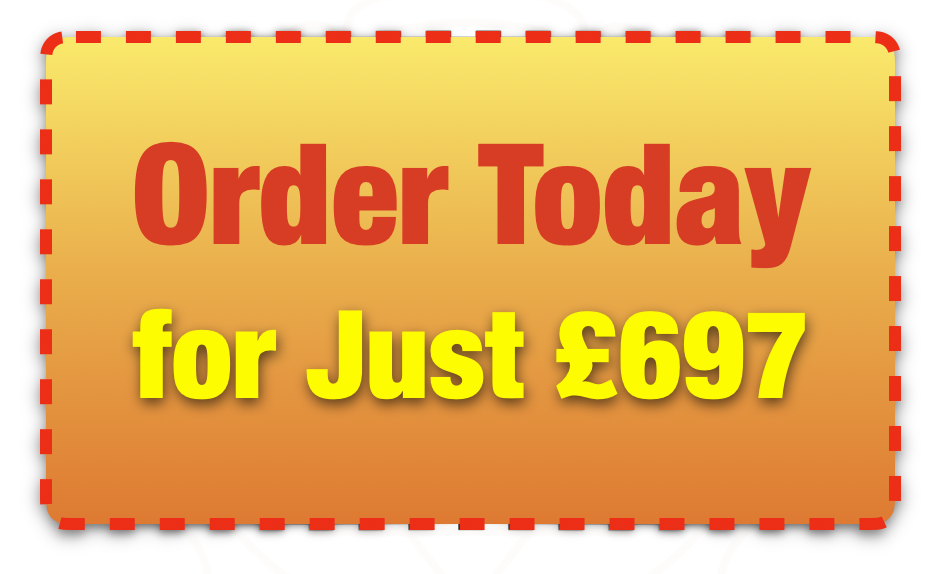 P.P.P.S. I'm going to do all I can in the program to help you get clients while your in our 21-Day Challenge.
Remember this!
You only need 1 CLIENT to cover the full investment of this training.
This 3 weeks can literally change the trajectory of your life forever.
This is what our AFC member Carlos said...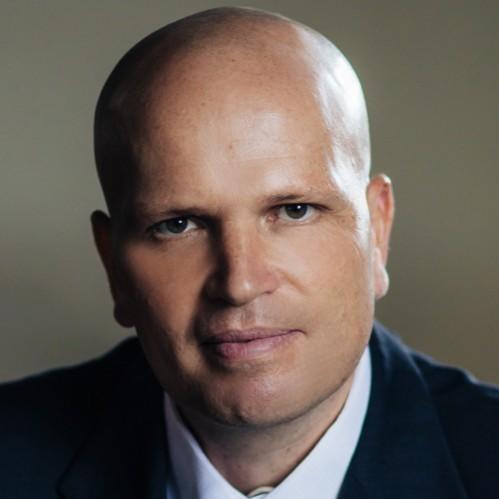 "I got my first two clients within the first week of joining AFC and the learning has been phenomenal.
If you're thinking about joining AFC just do it, dive right in and get started
It's the best decision you can make if you want a successful coaching business"
and this is what Parul had to say about AFC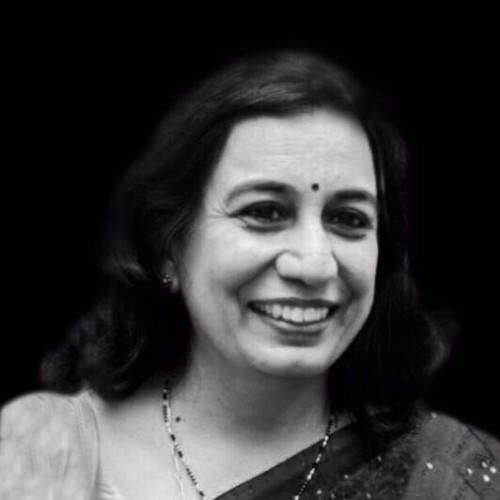 "AFC training is deep.
While they help you build your millionaire coaching career, in the process the coaching impacts you as a person too.
It changes the way you look at yourself and it drops your limiting beliefs wherein you make the impossible possible.
If you have not enrolled for this coach training yet, you are missing the very best in life"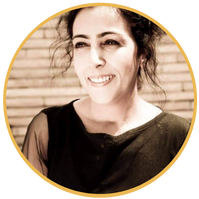 "It's a step by step process, complete hand holding and the results you get are amazing.
Even at the beginning of your journey you get clients.
One develops confidence and you get more and more motivated to coach and make a difference."
and we have hundreds more like this... but if you got this far... Now you just got to dive in and get started.